fairandfunky GO GREEN!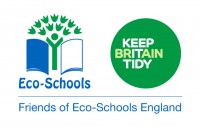 Following four fully booked Fairtrade Conferences for Schools fairandfunky GO GREEN in June with a conference for Primary School children on an environmental theme. And as an accredited partner of Eco-Schools England, the fairandfunky GO GREEN Conference can be used as evidence for your school to achieve Eco-Schools Awards!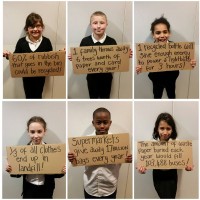 The fairandfunky GO GREEN Conference on June 10th at Northfield Hall brings together Primary Schools from across Kirklees to celebrate World Environment Day. The conference will ignite enthusiasm and interest in both pupils and teachers of sustainability issues from Eco-Schools and enable schools to progress on their Eco-Schools journey.
Interactive workshops involving drama, recycling, gardening, and muddy fingers from fairandfunky, Grow To School, Pockets Theatre and West Yorkshire Bee Keepers will inspire delegates to GO GREEN! This is the first conference in Kirklees to combine sustainability and the arts, offering professional development for teachers and innovative learning for students.
The conference is supported by Eco-Schools, and will help schools progress on their 'Eco-Schools' journey as well as contributing to the Arthur Halliwell Award from Kirklees Sustainable Schools.  During lunch delegates will be able to take part in a variety of activities and enjoy networking opportunities with workshop providers and Eco-Schools staff.
"Children and staff have always come back from a fairandfunky conference buzzing with ideas and knowledge. We have found them an excellent way to engage our children with crucial world issues of Fairtrade and sustainability."     Alex Beaumont, Headteacher at Meltham C of E School.
With fairandfunky delegates will look at the Eco-Schools topics of litter and waste, with each particpant creating individual artworks from recycled materials and discovering how to recycle your rubbish.
In the Pockets Theatre workshop students develop their knowledge and understanding of the Eco-School topic of water as they use dramatic skills to explore a world without water!
Grow To School will get delegates inspired and enthused about the Eco-School topic of Biodiversity and School Grounds; taking students outside to discover brilliant biodiversity on our doorsteps.
And with West Yorkshire Bee Keepers delegates will discover why bees are so important, learn how to identify them and see the world like a bee! With expertise from Ashbrow School teachers will also gather useful tips and information on bringing bees to your school.
To GO GREEN with fairandfunky and book a place for your school you can download the booking form here or contact helen@fairandfunky.com
Sign up to our email newsletter to keep up to date with new products and our news!