Street Paper Workshop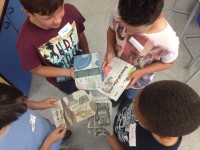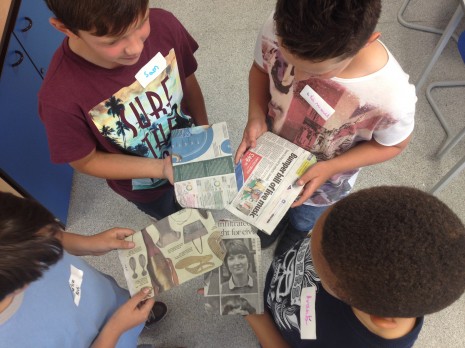 A study on life for street children in India, using creative role-play, debates and video presentations. Students engage in the 'Paper Bag Game' to model life as a street child, and employ numeracy skills to calculate their daily and weekly earnings. The workshop develops a sense of social justice and moral responsibility in participants, through interactive discussion.
"I really enjoyed the paper bag making, it was interactive which made it more fun. I found it really interesting and factual." Year 9 Student from Southend High School for Boys.
Learning objectives
To develop an understanding of sustainable development
To learn about life as a street child in India
To work as a team to play the 'Paper Bag Game'
To develop a sense of social justice and moral responsibility
To develop speaking and listening skills
To develop an understanding of a sense of place in the world
The workshop uses games, role play, debate, workshops and video to teach the learning objectives; and work towards reaching the following National Curriculum guidelines:
Citizenship: Preparing to play an active role as citizen
Design and Technology: Design, make and evaluate a prototype model in response to a challenge
English – Speaking and Listening En1: Group discussion and interaction; presentations to peers and fairandfunky staff
Numeracy – Problem solving skills
This 'off the shelf' 90 minute workshop costs £150 and assumes a class size of 30 children. This includes two members of staff and all material costs.
All fairandfunky workshops can be adapted to meet the specific needs of your individual school or class. To discuss your requirements, and receive a quote tailored for you, please get in touch.
Our latest tweets

Tweets by @fair_funky
Sign up to our email newsletter to keep up to date with new products and our news!