Spring SCRAPtastic!
At fairandfunky we run SCRAPtastic workshops with schools and community groups, creating individual works of art using recycled materials. Our simple crafts are fun for all the family, and are affordable too. Over the Easter holidays why not have a go at making your own little egg box Spring Wreath that doesn't cost the earth!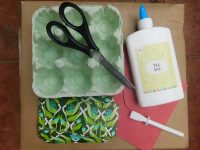 You will need:
Egg box
Cardboard – a cereal box is fine
Scrap green and coloured card
Glue and scissors
Draw round a plate and a mug to be
able to cut out a circular shape from your cardboard.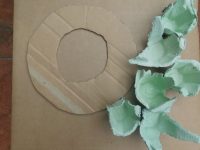 Cut your egg box up into smaller sections – we actually find it easier to rip the egg box.
You can cut each portion of your egg box into new styles – spikey, rounded or just leave ripped up.
All work just as well.
Stick each egg box piece onto your cardboard using PVA glue.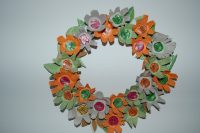 Add the flower centres and leaves, cut from coloured scrap paper, in between the egg box pieces to create a beautiful egg box Spring wreath.
Here are a couple that were made earlier at SCRAPtastic workshops this week!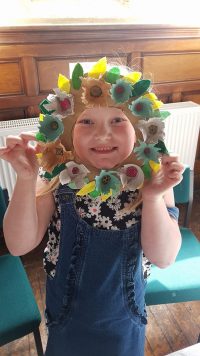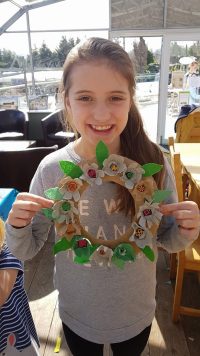 Don't forget you can join a fairandfunky SCRAPtastic workshop at the Tolson Musuem on Wednesday 11th April, at Huddersfield Art Gallery on Thursday 12th April and at Totties Garden Centre on Friday 13th April.
And if you can't get to a workshop – don't worry! 'SCRAPtastic' book is out now! Full of crafty ways to recycle it's perfect to keep the whole family entertained. Click here to buy your copy – and use code SPRING! for free postage.
Happy SCRAPtastic crafting!
Sign up to our email newsletter to keep up to date with new products and our news!