Finding hope in Fairtrade in Guatemala and El Salvador
fairandfunky work closely with a number of MPs in our region. We regularly communicate on social media and often meet to share thoughts and petition them for action. We learn from their experiences and give advice when required. As instigators of the APPG for Fairtrade we have developed our relationship with Holly Lynch MP and welcome her back to the blog to share her remarkable visit to Central America: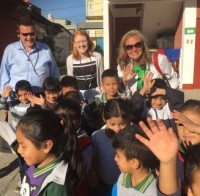 "Last week I went on a delegation to Guatemala and El Salvador in Central America with the All Party Parliamentary Group (APPG) on Population Development and Reproductive Health which I vice chair, alongside my work as the co-chair of the APPG on Fairtrade.
The delegation included 7 members of Parliament from 4 different European Parliaments who represent different political parties, but all the MPs belong to our respective APPGs which focus on sexual, reproductive and maternal health and more broadly the rights and wellbeing of women and children.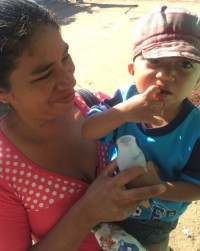 Whilst we keep a close eye on these issues in our own countries, we have a particular interest in the global south where the barriers and dangers to women and children are often much greater. Whilst there I was keen to explore every opportunity to seek out products traded fairly and speak to traders about what they were selling and how things were made.
The truth is I was thoroughly depressed by the situation in Guatemala, and in El Salvador in particular. Both are deemed to be middle income countries by the World Bank, yet the wealth at the very top, disguises the fact that in Guatemala for example 60% of the population are living in poverty, with 23% living in extreme poverty.
Gang violence is rife in both countries, and the life chances and outcomes for women and children in particular are simply not good enough.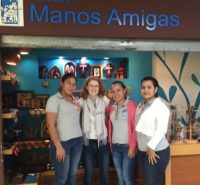 However I was pleased on speaking to a number of small vendors, that there is a good market for fairly traded items, both to tourists domestically, and overseas.
I met a group of single mothers who were making beautiful crafts in El Salvador, using the crust of Morro fruit, in order to support themselves and their families into long term housing and deliver healthcare provision in their region. Their organisation was called Manos Amigas association and you can find more about their project at manosamigas.com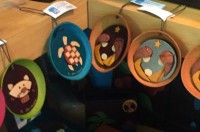 Teen pregnancy rates in El Salvador are the highest in Latin America, with both sexual violence and incest unbelievably and disgracefully commonplace in the rural areas, so projects like this are so important in supporting vulnerable women and I was really please to find such beautiful decorations for next year's Christmas tree.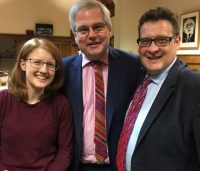 I was joined by my colleague Karl Turner, the MP for East Hull on the trip and we were delighted to find some fairly traded ties for our colleague, pairing whip Mark Tami in Guatemala. Mark is a member of the Fairtrade APPG but also well known in Westminster for his love of particularly colourful ties – so now he has at least one ethical tie in his colourful collection!
The shop was called Maya Republik and you can follow them on Twitter @maya_republik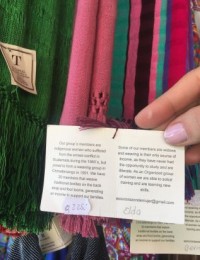 I was also pleased to find these scarves in Guatemala which included the handwritten names of the women who have made each one. The label explains that they formed a weaving collective in 1991 during the brutal civil war which amounted to genocide in Guatemala, and sellers were keen to talk to us about where the products come from, and the people who make them.
As MPs, there to work with, but also challenge the Governments of Guatemala and El Salvador, I was saddened to find that corruption, violence and deprivation are so commonplace in both countries.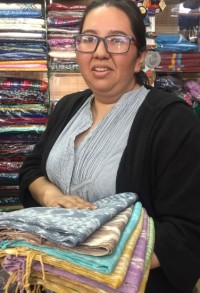 With this in mind, I found it incredibly reassuring to find that the market and demand for fairly traded products is thriving.
I have returned to the UK with some wonderful, ethical and handcrafted mementoes of the visit – to serve as a reminder of all the work that still needs to be done, in the parts of the world in danger of being left behind."
Buying Fairtrade and sharing the stories of people behind the products is so important. Thank you to Holly for sharing this one.
Sign up to our email newsletter to keep up to date with new products and our news!