Fair Play for Fairtrade in the Beautiful Game
Here at fairandfunky we're friends with a number of Fairtrade organisations. We're particularly proud of our friendship with Bala Sport UK and to date have ordered 100 of their customised Fairtrade balls! Today we welcome joint MD Angus Coull from Bala Sport to the guest blog for Fairtrade Fortnight to share why Fairtrade footballs need help!
"Football is known as the beautiful game, and Fairtrade paints a brighter picture for the makers of the balls. Workers in Sialkot, Pakistan where all Fairtrade sports balls are made are guaranteed at least the minimum wage, plus they benefit from the Fairtrade Premium as well. They use this extra 10% Premium to invest in projects like water purification plants, built outside the factory gates so anyone in the area can benefit, not just workers.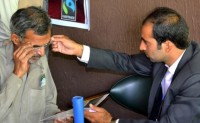 They decide which projects to use the cash for through a group called a joint body, made up of equal numbers of male and female workers, so it's all very democratic and inclusive. Other projects funded include a fair price shop, free busses to and from the factory, free eye and diabetes checks and free school books and backpacks for worker's kids.
At Bala Sport we try to visit our workers once a year to see how they are doing. We know their names (well some of them, there are quite a lot of them) and in fact we're going to be calling our new netball range after some of them. Sometimes they invite us into their homes to meet their families and see first-hand how they're benefiting from Fairtrade.
You might be thinking this is not that impressive, given that the Premium from Fairtrade cocoa, coffee, sugar, bananas etc can build whole schools and clinics. Well we think it is. More than 40% of bagged sugar in the UK is Fairtrade certified and one in 3 supermarket bananas are Fairtrade so the amount of Premium generated is high.
Sadly with sports balls awareness is still low so sales and Premium generated are also low. This is where you come in! We need more people to know that these balls exist, and that they're every bit as good, if not better than other brands. By getting that message across and increasing sales, the Fairtrade Premium can fund more and more crucial projects for the benefit of workers, their families and their community.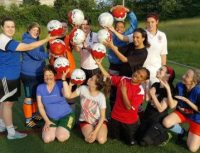 We're delighted to have Sheffield based women's team AFC Unity as a customer. This multi award-winning club are always shouting about how good and important it is to play fair.
We believe that with companies and organisations keen to fulfil corporate social responsibility criteria, kitting out a local amateur club (which they can do for just £175, for 12 Fairtrade hand-stitched training balls and a carry bag), is a win-win scenario for everybody. Doing this might even get organisations into the local media.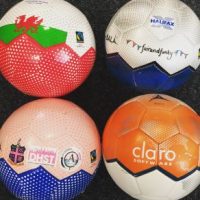 Customised balls are a great way to get the Fairtrade message across and a great corporate tool too. Now you can follow in the footsteps of fairandfunky and inject a bit of your personal style and your own branding into the beautiful game by creating your own footballs (minimum order 100). At Bala Sport we're really excited about our online ball customiser which allows you to upload a logo and some text and choose colours to create your very own Bala Fairtrade balls.
You can have these balls in any spec you like too, ranging from a lower cost promo spec ball, to a durable leisure quality as well as training and pro match quality balls. If you really want to go to town we can create complete bespoke balls with a minimum order of 200.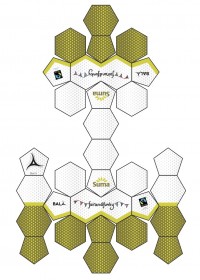 If you'd like more info on Bala Sport, check out the website www.balasport.co.uk or drop us an email at info@balasport.co.uk"
And if you'd like to get your hands (and feet!) on a fairandfunky and Suma Wholefoods exclusive Bala Sport ball you can!
Click here to make your purchase and make a huge difference to the workers in Pakistan.
Sign up to our email newsletter to keep up to date with new products and our news!