Cotton on to Fairtrade!
Fairtrade Fortnight 2015 highlights the power of YOU, encouraging all of us to "Choose Products That Change Lives". At fairandfunky we are hosting our first fairandfunky Fairtrade Conference for Schools bringing together Primary Schools from across Kirklees to celebrate and learn about Fairtrade through creative arts and education workshops for students and teachers. 
We are delighted to host guest blogs throughout Fairtrade Fortnight from our 'Conference Champion' Sponsors. Today's blog is from Cotton Roots who have sponsored the conference with embroidery on the Fairtrade cotton event bags and on our new uniform!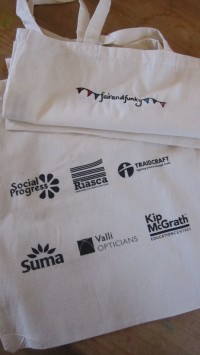 "Cotton Roots is a brand dedicated in supplying ethical and Fairtrade clothing to schools, organisations and charities who consider all things fair in production and marketing.  Cotton Roots strongly believes that Fairtrade is the most distinguished level of recognized certification.  We continuously work towards developing and promoting our range, and make sure the Fairtrade message reaches everyone.  In particular, we believe children of the world have an inbuilt appreciation and understanding of how important it is to value fellow human beings.  The fairandfunky Conference is a wonderful opportunity for Fairtrade to become alive and real to children.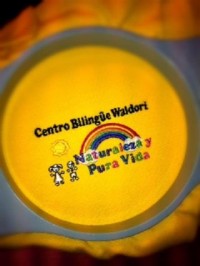 We have very interesting customers at Cotton Roots from some far away places.  We have friends in a school in Costa Rica! The Guanacaste Waldorf School, a bilingual school, who because of their commitment to Fairtrade, order their yellow polo shirts from us in Milton Keynes.
We have been working with the Salvation Army recently, and they are reviewing the way in which clothing for their uniform is made.
The Salv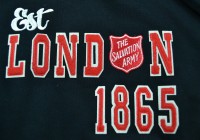 ation Army wanted an ethical supply chain they could trust, and decided that Fairtrade was the way to go.  It has been very exciting as we have worked with them from the initial design stage right through to the production of the garments.  Sreeranga, based in Bangalore, India, has worked with us tirelessly to make sure that we have been able to offer the Salvation Army t shirts, hoodies and polo shirts to fully meet all their requirements of Fairtrade and excellent quality.
Our director Susan has spent time with cotton farmers in India.  She visited a school which was part funded through the production of Fairtrade and organic cotton. The Swayam Academy was able to offer the children within the local cotton farmering community an education – a fabulous step forward for everyone involved.  Susan found the visit so inspiring and when the going gets tough at work she thinks of her wonderful time with special, dedicated people in India and is re-energised.
Find out more at www.cottonroots.co.uk"
Sign up to our email newsletter to keep up to date with new products and our news!