Choose Products That Change Lives – And SHOUT ABOUT it with Social Progress!
Fairtrade Fortnight 2015 highlights the power of YOU, encouraging all of us to "Choose Products That Change Lives". At fairandfunky we are hosting our first fairandfunky Fairtrade Conference for Schools bringing together Primary Schools from across Kirklees to celebrate and learn about Fairtrade through creative arts and education workshops for students and teachers. 
We are delighted to host guest blogs throughout Fairtrade Fortnight from our 'Conference Champion' Sponsors. Today's blog is from Social Progress, find out how you can promote your Fairtrade messages far and wide: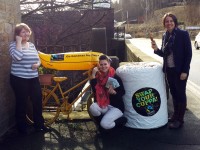 "Social Progress is proud to be supporting the fairandfunky Fairtrade Conference during Fairtrade Fortnight 2015. We believe all people should be fairly paid and have good working conditions. We also believe in communities – here, overseas & online. Fairtrade for us is also about sustaining local economies, giving artisans control & feeding back into the local economy. We're excited to be involved in Fairtrade Fortnight as a Conference Champion.
So, what does Social Progress do? We work with businessmen and women to spread their digital wings and help their businesses to grow online. From Facebook and Twitter to LinkedIn and Google Plus we're here to help you and your business make the most out of them.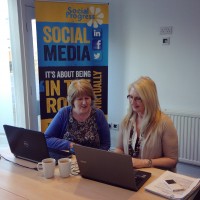 Training workshops and mentoring services are part of the way we role. The workshops and training sessions are designed to be simple and effective. Janet is our chief Trainer and she's great at reviewing existing accounts to pin-point what to build on and how to make it grow.
Should you manage your own social media or outsource it? We can help with both: 1) Learn how to run your own social media in an open or in-house workshop or 2) Let us run it for you and free up your time. Either way we're here to help you get going!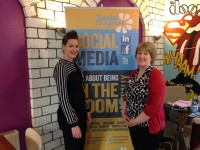 Whether you are a complete novice, or you have a good idea and just want to know how to maximise the existing social media platforms you have, we will meet you where you are at. No fuss. No jargon. Just us, a computer and a good brew! (If you're lucky, Esther may have baked a cake too).
Feel free to drop us an email to info@socialprogress.co.uk or (if you prefer a more human approach) do give us a call on 01484 506336 to book and appointment to come have a chat about how we can help you "make it happen" through social media."
Useful Links
Social Progress Website: www.socialprogress.co.uk
Connect on Facebook: www.facebook.com/socialprogress
Follow us on Twitter: @SocialProgress1
Sign up to our email newsletter to keep up to date with new products and our news!