Around the World for Fairtrade Fortnight – Go Nuts!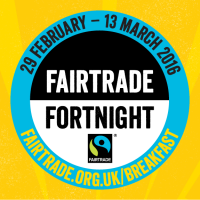 During Fairtrade Fortnight fairandfunky host TWO Fairtrade Conferences for Schools on the theme 'Around The World'. Inspiring over 200 children to think about where they food comes from and who grows it; empowering them to change the world.  
Delighted to welcome Conference Partners Liberation Nuts to the guest blog to take you 'Around The World' with nuts!
"Liberation nuts are proud partners in the Around the World conference, fairandfunky are long term friends of Liberation, and it is a joy to work together again.  Our nuts are sourced by trading partners around the world, from: Nicaragua, Bolivia, India, Malawi, El Salvador and Peru.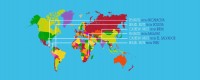 These partners were brought together by their common experiences.  Many struggled to earn a living and look after their families, despite how hard they were working.  This is why they set up the International Nut Cooperative, as a collective force to promote their rights.  From that, Liberation Nuts was born, so that producer shareholders could sell their produce for a fair price.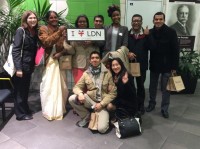 Now the farmers and gatherers have better lives.  In October some came to visit us at our office in London, and we heard all about it: Ms Aniamma Roy is the vice chairperson of FTAK, a cashew nut co-operative from India.  Despite not speaking much English, she was quite involved in the conversation when Liberation staff and producers got together for dinner.  We communicated with body language, photographs and giggles.
Back home Aniamma has two grown children.  Fairtrade helped her pay for them to go to school.  Now one is studying to be a nurse, and the other is doing a bachelor degree in physics.  Each day Aniamma gets up at 5am!  She looks after her cows, before preparing breakfast for the humans in the family.  They eat tapioca (a fruit grown underground), jackfruit (a fruit grown on a tree), and dosa (rice and lentil pancake).
Julian Peres Ortiz is president of Coinacapa, a brazil nut gatherer cooperative from the Bolivian rainforest.  He was polite with a warm smile when he visited us in the concrete jungle.  It must have been a shock.  Julian lives with his wife and four grown up children.  They have a better house and education thanks to Fairtrade (and their parent's hard work).  Julian also gets up early, at 5.30, when he gathers bananas, yams, maize and rice before breakfast.  For this the family cook big green bananas called plantain, meat stew, and milk they make from brazil nuts.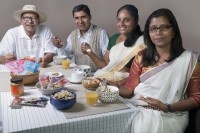 Juan Bravo Reyes is president of Del Campo, a peanut producer cooperative in Nicaragua.  He has a wife, five children, five grandchildren, a lot to talk about, and a strong sense of humour.  Before he settled down Juan was a rebel fighter when his village was attacked in a war.  Nowadays Juan enjoys a big family fry up for breakfast before work.  This consists of bean paste with rice, egg, banana and sour cream.  You need a lot of energy to be a farmer!"
Click here for Liberation nuts education resources, or email info@chooseliberation.com.
Sign up to our email newsletter to keep up to date with new products and our news!