Story Sofas – Let Holmfirth tell you a story
During Holmfirth Arts Festival four sofas make their home on the streets of Holmfirth – inviting people to look at the world around them a little differently. To sit down, stop for a while, and watch the world go by.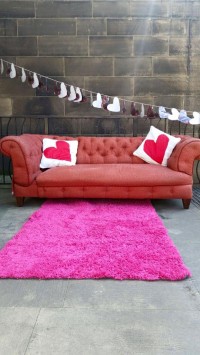 We have taken sofas heading for the tip into fairandfunky HQ (not literally – they've actually been in the garage of Social Progress and the workshop of Maintenance Solutions!) for some TLC, some weather proofing, and some customisation. Each sofa takes a particular 'Story' theme and we invite you to take part in #StorySofas in different ways.
At the Sofa of Romance we'd like you to have a blind date with a book. Choose from the #StorySofa bookshelves, settle down on the Sofa of Romance, and discover the world of words. On Sunday 14th June fairandfunky friends A Firm Of Poets bring LOVE to the Sofa of Romance – so come along and be adored.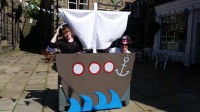 At the Sofa of Adventure you can set sail in a ship and create your own adventure. Dive into the prop box and set sail to who knows where! Will you dare to cross the shark infested seas? Delve into the box of adventure stories and let your imagination run wild!
On Friday 19th June Eminence set sail at the Sofa of Adventure with a very special preview to their festival concert. Don't miss it!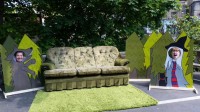 Meanwhile at the Sofa of Fairytale you're in for a big surprise as "Once upon a fairytale" emerges from a sofa in a forest! Pick your way through the forest but WATCH OUT! You never know what might be lurking in the trees. Which fairytale will you enter? What will you become? On Thursday 18th June join fairandfunky at a special fairytale SCRAPtastic workshop from 10am.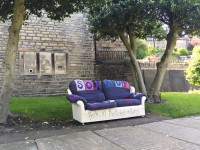 Hidden within the Sofa of Holmfirth are specially commissioned pockets of prose written by Members of Holmfirth Writers Group for the festival. Take time to sit for a while and peek in the pockets of poetry! You may be inspired to write your own stories of Holmfirth – if so, please email them to storysofas@holmfirthartsfestival.co.uk to feature on the Story Sofas blog.
Sit down and let Holmfirth tell you a story……
Sign up to our email newsletter to keep up to date with new products and our news!