Spice Up Your Rice! Rice Challenge Rice Recipe
The theme for One World Week 2014 is 'Living Differently' and this year our series of One World Week guest blogs promote the 90kg rice challenge. We have challenged ourselves to sell 90kg of rice three times over to change the world for farmers and their families: so they can live differently and break the cycle of poverty.
Each guest blog takes up the rice challenge – to encourage you to get involved and change the world as you eat delicious fairly traded rice.
The final One World Week Rice Challenge Rice Recipe blog is from Just Trading Scotland – the inspiration behind the 90kg challenge and so much more!
"It's One World Week and this year's theme 'Living Differently' has provided the inspiration to share with you some of the different products that JTS brings to the UK to spice up your Rice. It's also a good opportunity to share an insight into the background of JTS and our partners in Southern Africa.
If you're taking part in the 90kg Rice Challenge you may know a little about our Kilombero Rice and the huge impact your simple purchase can have on a whole community in Malawi.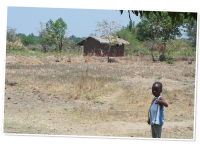 While enormous challenges are being faced right across the world, One World Week is a great opportunity to remind ourselves that even the smallest actions can bring about positive changes.
JTS was created as a trade-partner for NASFAM (National Smallholder Farmers Association of Malawi) to bring the fantastic Kilombero African long grain rice direct from subsistence farmers in Malawi to the UK.
It began at a NASFAM meeting in Malawi, when a farmers group told our founder John Riches that their biggest wish would be to sell enough rice to send their children to high school. That amount is just 90kg!
For the past 5 years, by selling their rice and promoting the 90kg Rice Challenge JTS has been supporting Malawian farmers and giving their children an opportunity improve their lives through Education.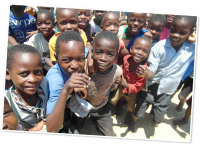 Trading directly with the farmer's cooperative means there are no middle-men and the farmers get a fair price for their rice, allowing them to increase the quality and yield of their produce and have enough money to afford an education for their kids.
While rice remains the foundation of our relationship with Malawi, to celebrate One World Week we've shared a delicious recipe that showcases some of the other amazing products available from JTS.
This simple to cook Pilaf is a fantastic Fairtrade meal that makes the most of your aromatic Kilombero Rice, and highlights Malawi Toor Dahl (yellow split peas), spiced up with Malawi Gold sauce.
Toor Dahl.
Toor Dahl is an alternative crop grown mainly women farmers, as a sustainable food and cash-crop but also a source of wood fuel.
JTS has been supporting Toor Dahl as part of a programme run by Concern Universal to improve health and environmental issues affecting many Malawian families.
Traditional 3-stone fires are the centre of a Malawian home, however these fires are very inefficient and, as they are indoors, can lead to serious health problems. Many miles are walked and hours spent by women and children in the effort to collect firewood; this is then burned inside, filling the home with smoke.
An initiative was created to get householders to use fuel-efficient 'flowerpot' cookstoves which radically reduce the amount of smoke emitted by fires. Families who purchase a stove are given Toor Dahl split pea seed, which they can sow and harvest not only for the crop, but for the thick woody stems of the plant- an efficient alternative wood fuel.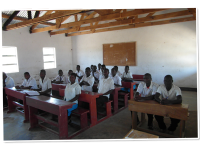 The scheme has proven successful, with many families not only improving the air quality in the home, but able to send their children to school instead of collecting wood and affording to pay for that education.
The nutty and nutritious Toor Dahl makes a great addition to many rice dishes.
Malawi Gold sauce
Malawi Gold sauce is another product JTS trades directly from Southern Africa. Ethically sourced and produced by Turqle Trading, our Fairtrade partner based in Cape Town.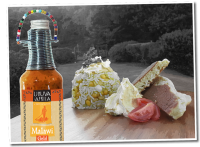 You may have seen the Ukuva iAfrica sauces on Fairtrade shelves with the eye-catching 'Ndebele' ring-necks and beads. The metal and bead-work are produced by the Cape Mental Health Association proving employment opportunities to disabled and disadvantaged people in South Africa, and ingredients are all fairly and ethically sourced.
Recipes for Ukuva sauces come from a different region in Africa, meaning there's something for everyone's tastes.
The Malawi Gold is a particular favourite, perfect as a Marinade or as in this recipe a spicy stir-though for dip.
Malawi Rice & Toor Dahl Pilaf' w/ Malawi Gold yogurt-sauce 

Malawi Rice & Split pea Pilaf
1Ž2-cup x Toor Dahl (yellow split peas), washed and picked over
1-cup x rice, washed well
2-tbsp x vegetable oil
2-cloves x garlic, chopped
1 stick x of cinnamon
2 sticks x clove
1 large x onion, sliced
1Ž2 tsp x turmeric
21Ž2 x cups x vegetable or chicken stock


Cook Toor Dahl in water for about 10 minutes; drain
Heat oil in saucepan; add garlic, cinnamon, clove and onion
Stir and fry until mixture becomes aromatic and onions are tender, around 3-5 minutes
Add the turmeric and continue to cook for a few minutes
Add split peas and rice
Stir and fry for just a few minutes more
Add stock broth and bring to a boil
Simmer for about 35-40 minutes
Fluff with a fork and serve.
Top with a scoop of Malawi Gold-yogurt sauce
Malawi Gold-Yogurt sauce
1 x Bottle Ukuva iAfrica – Malawi Gold sauce
1 x Quality Greek-style Yogurt
To make simply stir a generous portion of Malawi Gold sauce through yogurt.
Serve and enjoy!"
To find out how you can take part in the fairandfunky rice challenge and change the world for farmers and their families in Malawi click here!
To take on the 9okg rice challenge for yourself – please get in touch with Just Trading Scotland.
Sign up to our email newsletter to keep up to date with new products and our news!