SCRAPtastic Summer is here!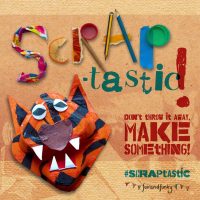 Schools out for Summer and families are busy looking for ways to keep everyone entertained……look no further! Each week during the school holidays we will post a SCRAPtastic craft for you to do – all you will need is glue, scissors and bits and pieces from around the house: crafts that don't cost the earth. And don't forget you can buy your own copy of SCRAPtastic Book* that is packed full of crafty ways to recycle your rubbish and will give you LOTS of ideas!
For the first week of SCRAPtastic Summer why not make a Summer SCRAPtastic scrapbook to store all your holiday memories? Click here to buy the kit!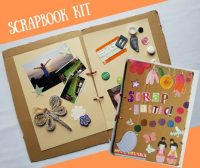 You will need: strong cardboard (either an old box or cereal box), A4 recycled paper, old magazines, old envelopes, old greetings cards and string or ribbon.
Step 1: Cut two rectangles out of the cardboard. Make sure the rectangles are big enough to fit A4 paper inside. To use the SCRAPbook as your Summer diary you'll need at least 6 pages – one for each week!
Step 2: Pierce holes in your card and paper (use a hole punch if you have one!) and tie together with string or scraps of ribbon.
Step 3: Decorate! Cut out your favourite images from old greetings cards, magazines, and wrapping paper and arrange on your SCRAPbook front cover before glueing into position. Once dry you can do the same on the back cover and also add details to the pages inside.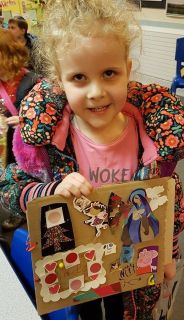 And there you have it – you very own personalised SCRAPbook diary for your busy SCRAPtastic Summer! Stick in little keepsakes from all your Summer adventures….train tickets, postcards, shells, photos, anything at all! Have a SCRAPtastic Summer.
*use code SUMMER to receive free postage on your order
Sign up to our email newsletter to keep up to date with new products and our news!