SCRAPtastic SHARKS! Wet Weather Craft with fairandfunky!
With lots of weather warnings for the weekend we thought you might enjoy another SCRAPtastic wet weather craft from fairandfunky!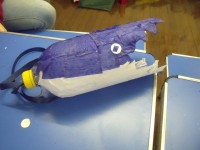 All you need to make a SCRAPtastic Shark Catcher is:
an old plastic bottle,
scrap paper,
bottle tops,
string
and glue.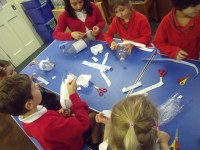 Make sure your plastic bottle is clean and then carefully cut the bottom off! Then, cut a triangle out from each side of the bottle. To make the teeth, make each edge of your triangle zig-zaggy! (a very technical term!)
Half of your bottle then needs to be covered in white, the other half in blue to create a scary shark! You can use old magazines, or scrap envelopes for this. Don't forget to add an eye.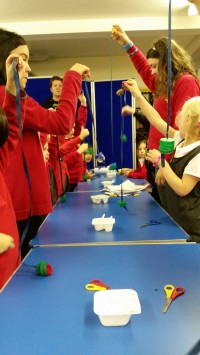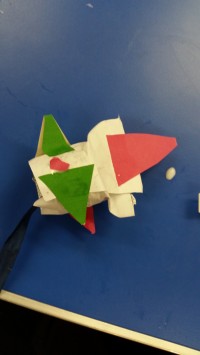 To turn your shark into a simple catcher – pierce a hole through the bottle top, thread a long piece of string through and tie a knot on the underside of the bottle top to secure it. Replace the cap!
On the other end of your string you need to add a fish! In after school club we made a fish by threading 4 plastic bottle tops onto the other end of the string. These were then wrapped in paper, before adding fishy features!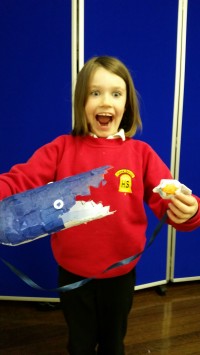 And there you have it! A scary shark catcher game!
For other wet weather crafts see previous blogs:
Sign up to our email newsletter to keep up to date with new products and our news!