Plant for Bees!
This month is the 'Great British Bee Count' so we've invited our good friends at Seedball to the guest blog. To share how quick and easy it is to change the world with a seed…….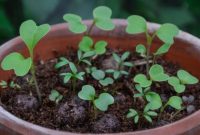 "Our gardens, window boxes and balconies are increasingly becoming the UK's most significant wildlife haven – together this area is greater than all of the National Nature Reserves combined!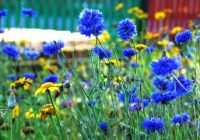 At Seedball, our aim is to inspire as many people as possible to fill their available spaces with bee and butterfly-friendly plants that are pollen and nectar rich. We believe that together we can help increase the abundance and distribution of the UK's bee and butterfly populations, which have been struggling since the 1940's.
Growing wildflowers from seed is not necessarily that easy however!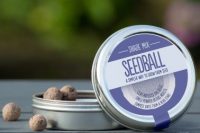 Garden centres don't tend to sell wildflower plants, and growing wildflowers from seed packets can be super challenging – they are slow to germinate and grow, and as a result are especially vulnerable to seed and seedling predators. Our goal is to make it a bit easier for everyone using an ancient permaculture technique…seed balls!
Our seed balls are made from a combination of clay, peat-free compost, native wildflower seeds and chilli powder – we roll the ingredients into small balls (it's very messy here at Seedball HQ!) that act as a protective casing from seed munching birds and insects. When sufficient rain permeates the clay, the seeds inside begin to germinate – helped along by the nutrients and minerals contained within the balls. The chilli powder continues to deter slugs and snails while the seed ball slowly degrades and the seeds sprout, huzzahh!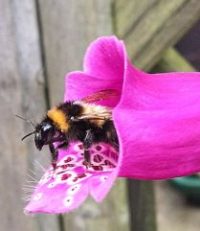 Wildflowers are naturally slow growers so some patience is certainly required – some species like Foxgloves may take a few years to flower, while the majority will flower within 12-18 months. But the results are spectacular and well worth the wait.
Please join our campaign and grow wildflowers for bees and butterflies this year – even if from just an old tin can! Every little helps" Emily ✿
Click here to buy a tin of Seedball and treat your garden! Use code LOVEBEES for free postage!
The Friends of the Earth 'Great British Bee Count' campaign runs from 19 May to 30 June and aims to raise awareness about bees by inviting the public to monitor and bees they spot this Summer. The data collected will be shared with the National Biodiversity Network Atlas to help develop insights into how bees are coping with climate change and habitat loss.
Sign up to our email newsletter to keep up to date with new products and our news!