Litter Ducks!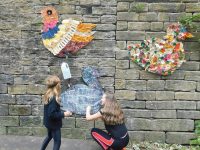 This Summer head to Holmfirth and discover 'Litter Ducks' a creative sculpture trail with River Holme Connections!
Litter Ducks remind us that we all have a part to play in keeping the River Holme litter-free. Litter pollutes the river and damages wildlife so join in the fight against litter by making a personal pledge and taking your own little steps to change the world.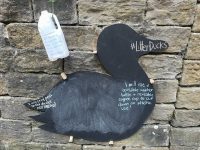 Perhaps you will promise to use less plastic, join a litter pick or lobby your local MP to act against excess packaging. Whatever your pledge, by working together we can make a difference.
The Litter Ducks sculptures were created by the local community and children from Upperthong Junior and Infant School and Holmfirth Junior and Infant School working with fairandfunky, and made from rubbish collected and found in Holmfirth. Four of the ducks made their debut in Holmfirth Arts Festival as part of their amazing 'River of Art'!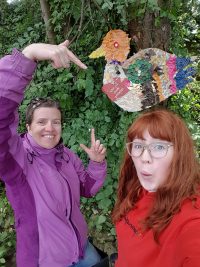 In July and August Litter Ducks are travelling up and downstream as part of the River Holme sculpture trail. Look out for all 21 litter ducks, share your photos and a pledge to look after the River Holme on social media using #LitterDucks……you could win a SCRAPtastic book!
The Litter Ducks project came to life thanks to a collaboration between fairandfunky and River Holme Connections, funded by The Co-operative Membership Community Fund and generous donations from the public.
Sign up to our email newsletter to keep up to date with new products and our news!