Invest in Fairtrade 'Around the world' with Shared Interest Foundation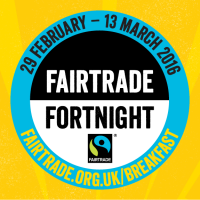 During Fairtrade Fortnight fairandfunky host TWO Fairtrade Conferences for Schools on the theme 'Around The World'. Inspiring over 200 children to think about where products come from and who made them; empowering them to change the world.  
Delighted to welcome Conference Partners Shared Interest Foundation to today's guest blog:
"Shared Interest Foundation was established in 2004 by social lender Shared Interest Society because many fair trade producers lacked the business skills to apply for or manage a loan. Shared Interest Foundation was set up to address these gaps, enabling more producers to access fair finance, allowing them to grow their businesses and create positive impacts in their local communities.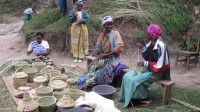 Over the past 12 years we have helped to improve the livelihoods of over 40,000 producers by providing the support and training required to build strong and successful fair trade businesses. Through this we have seen first-hand the impact on the lives of real people.
We ran our first major project in Rwanda, working with handcraft co-operatives. The co-operative groups had been formed following the horrific genocide in 1994, when women came together for support and comfort. The women started to produce handcraft products which they then sold to earn a basic living.
We provided training and support on fair trade and business skills, which led to an increase in sales of up to 50% for some co-operatives. The benefit to the individual producers was equally significant. Many women were able to provide their families with two meals a day instead of one, and others were able to sleep on a mattress, rather than the floor. In the case of one producer she was able to improve her home so that she was no longer ashamed and could invite friends to visit. The social benefit was equally as important to her as the financial one provided through the project.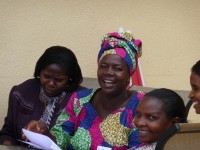 We continue to work in Rwanda today and we are currently running a similar project to help even more women improve their lives and their livelihoods through fair trade. For more information on this project visit www.crowdfunder.co.uk/rwanda and for more information on Shared Interest Foundation visit www.shared-interest.com/foundation.
We wanted to support fairandfunky's school conferences firstly because we believe fairandfunky are a fantastic organisation, who are doing a great job of spreading the message of fair trade to a younger generation. Secondly, we want to be a part of spreading that message, and demonstrate the different ways that fair trade can impact people who are trying to earn a fair living."
Sign up to our email newsletter to keep up to date with new products and our news!