Inspire The Next Generation with Traidcraft
We're celebrating One World Week 2015 with The fairandfunky Conference for Schools: Food for Thought. We're delighted to welcome 'Conference Partner' Traidcraft to the guest blog to share the work they do with schools: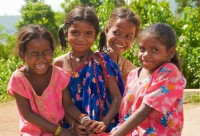 "Here at Traidcraft Schools, we want to encourage the next generation of decision makers to be creative and pioneering in their approach to life, enterprise, and each other, and to think about people as well as profit. We also understand how stretched teachers and their resources can be, so we try our best to make life as easy as possible for all school staff. I hope I can try and explain some of our resources to you!
We pride ourselves on tailoring eveything we do to each individual school. We can help with setting up little healthy break time stalls or tuck-shops as part of a youth enterprise scheme, or we can help you select a few fair trade snacks and soothing tea and coffee for your staffroom. We can also help you to serve real fair trade ground coffee at Parent's Evenings, do some fundraising, or even send a Speaker to your school!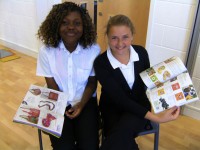 If you're new to Traidcraft, a great place to start is with our bi-annual Guides for Schools, to show the simple steps you can do each month to integrate fair trade into school. You do as much or as little of it as you want to, and you can download the free Guide straight from our schools site or email us (schools@traidcraft.co.uk) and we can send you a paper copy!
Our school website (www.traidcraftschools.co.uk) also has hundreds of free downloadable learning resources for every key stage and subject, including lesson plans, assembly ideas, outdoor games, real producer stories, and an interactive year planner with resources for national holidays and feast days. We're always adding new resources so it's worth checking back every so often to see what we've added!

Our Speaker Network is one of our most popular services for schools. We have a host of dedicated volunteers all over the UK who can come and deliver an inspiring talk to your class or assembly. This can be a great start to a school's fair trade journey, as teachers can learn at the same time as students!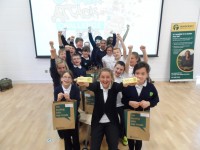 We really want kids to engage with fair trade in an intrinsic way, so we also run annual competitions throughout the year to help young people see the power they have as the world's future decision-makers. Our biggest competition is the Snack Attack Challenge, where we ask young people to design and market a new and innovative fair trade snack. We award prizes to three different age groups so we can reward everyone's good efforts! You can read more about Snack Attack and download your entry pack here (the deadline is the end of March!)
Well, that's a quick round up of our schools activity but there is really so much more. And we do love to hear from schools about what they want and what they like, so get in touch with your thoughts and we can get chatting about what we can develop!
It's brilliant to be linking up with fairandfunky again to connect to teachers and schools. Meeting teachers and talking about issues to tackle is such a brilliant way for us to keep developing new ways for schools to get involved with fair trade."
Thank you to Caroline Hardaker, Traidcraft Schools Co-ordinator.
Sign up to our email newsletter to keep up to date with new products and our news!