Half Term Halloween SCRAPtastic crafts!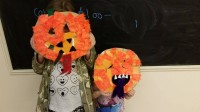 There are lots of Halloween crafts out there but at fairandfunky we like to share crafts anyone can do, anywhere, with any thing……
…..without costing the earth!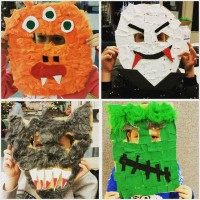 In all of fairandfunky workshops we use recycled materials wherever possible – cardboard boxes, scrap fabrics, old envelopes, scrap paper – everyday household rubbish. And hope to inspire people to do their own crafting at home.
This half term we're out and about with SPOOKY SCRAPtastic crafts at Yummy Yorkshire, Totties Garden Centre and Kirklees Markets; making monster masks and scary bats.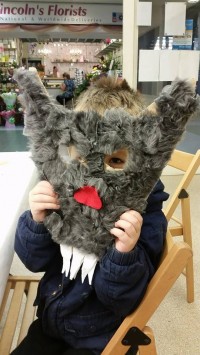 All you need is bits of scrap you can find around the home. Did you know the average family throws away 6 trees worth of paper every year? We don't want to be average. We want to recycle, and change the world. Don't throw it away – make something! And here are some ideas from recent workshops – just cut the shape you need and using lots of scrap and lots of imagination – get creative!
Happy Half Term Crafting! Do share your SCRAPtastic half term makes with us on facebook, twitter and/or Instagram!
Or click SPOOKY SCRAPtastic for details on where to join us!
Sign up to our email newsletter to keep up to date with new products and our news!