"Nothing is truly recycled until it has been reused" – Guest Blog from ashortwalk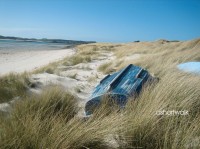 Take your own little steps to change the world with fairandfunky this Christmas! We have lots of new and exciting products in our online shop, with a range of Fairtrade, recycled and organic products to make your Christmas an ethical one. One of our new range of products comes from ashortwalk, who supply fairandfunky.com with bird feeders, clocks and kitchenware, made entirely from recycled products such as paper, plastic cups, cork, and much more! Read their story here:

"At ashortwalk we specialise in designing and manufacturing award winning products made from materials that would otherwise end up in landfill. Everything is UK based, from our pioneering recycling collection schemes through to the end design and manufacturing process.
Our story…
ashortwalk is a product design company based near Truro, Cornwall. Started in 2003 by Dan who left his previous job as a product designer/inventor at Dyson and moved to Cornwall in order to realise a long-held desire: to set up a business and live 'ashortwalk' from the sea. From the humble beginnings of a shed in the back garden and a few new product ideas, the business has come a long way in 11 years. We now design, manufacture and supply a broad range of products for such companies as: John Lewis, Wyevale, Oxfam, Homebase, RNLI, Lakeland, Crate and Barrel as well as over 500 independent shops in the UK, including fairandfunky! The key to staying competitive in the global market from a shed in Cornwall has always been to design and manufacture unique, functional products. We are no longer in a shed, but our philosophy is still the same – and most importantly we are ashortwalk from the beach!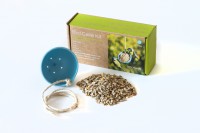 We have three clear aims as a company: Products must be made in the UK, Products must be made from recycled materials and last, but by no means least, To live and work by the sea!
Setting ourselves challenges means that we have had to come up with innovative solutions, and we believe that it is that innovation that enables smaller UK companies to be successful in the world. One of our biggest successes has been our Pot to Product scheme. As a small design company in Cornwall we have been the first to establish a sustainable plant pot collection scheme in the UK. We had to because we needed a supply of pots for our range of garden products. Using garden centres as collection hubs we pick up customer pots, recycle them and turn them back into products that are then sold at the same garden centre. True 'closed loop' recycling.
Remember…
NOTHING IS TRULY RECYCLED UNTIL IT HAS BEEN REUSED."
Make your Christmas ethical with the new range of ashortwalk products in our online shop.
Sign up to our email newsletter to keep up to date with new products and our news!