Go Bananas! Take the 90kg Challenge!
Today's Go Bananas! blog is from Just Trading Scotland (JTS) – are you bananas enough to take on their 90kg challenge? Read on to find out more…….
First of all, we just want to thank fairandfunky for inviting us to do our first ever guest blog! We've been following them from our social media accounts for a while and we're so glad to have been recognized by such a fantastic company. We have been asked to share information about what we do at JTS and hopefully, we'll inspire a few of you to join us as we do our bit to #ChangetheWorld!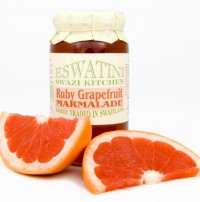 JTS is a fair trade social enterprise which provides sustainable incomes and wellbeing for smaller farmers and producers in the developing world. We currently offer versatile rice and lentils from Malawi; jams, chutneys, marmalade and sauces from Swaziland; tomato-based sauces from Kenya; and coconut milk from Sri Lanka. We also have a new range of spice grinders, sauces and mustard from South Africa. And don't forget our plantain chips from Ecuador, which tie in well with efforts to #GoBananasForFairtrade!
In addition to being delicious, there is an inspiring story behind every single product. Our jams, chutneys, marmalade and sauces, for example, come from a company called Eswatini, which provides employment in Swaziland for disadvantaged communities. They also generate income for a non-government organisation called Manzini Youth Care, which cares for children affected by HIV/AIDS.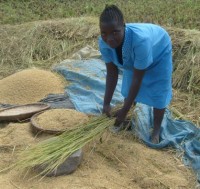 JTS also runs the popular 90kg Rice Challenge, which encourages schools, churches, colleges, towns, youth groups and other organisations to sell 90kg of rice – the amount of rice sold that would enable a Malawian farmer pay for a year's secondary education for one child. Over the years, we have seen the farmers' determination to change the lives of their communities and we are doing everything possible to plan with them in order to meet their aspirations.
With each 90kg Rice Challenge order, groups receive fun event ideas, recipes, a countdown poster and a DVD containing videos, a board game and additional resources. We are so pleased that over 700 groups have participated in the last five years, but our hope is that you will all become regular buyers and friends of the rice farmers. With your help, we want these farmers to know that there is a growing market which will be there for them as they fight their way out of poverty.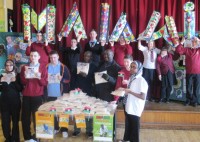 If you're interested in ordering any of our products or taking part in the 90kg Rice Challenge, please visit www.jts.co.uk, call 0141 887 2882 or email info@jts.co.uk. Thank you again to fairandfunky and we wish you all a fantastic Fairtrade Fortnight!
And if you think fairandfunky should take on the 90kg challenge tweet us!
Sign up to our email newsletter to keep up to date with new products and our news!