Go Bananas! Bake A Cake. Change The World.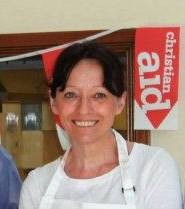 Todays Go Bananas! blog is from Linda at Filled With Love – a wonderful business dedicated to baking delicious cakes using Fairtrade ingredients.
In the Fairtrade Fortnight guest blog Linda shares why Fairtrade is so important AND shares a recipe for her favourite cake……..
"Bananas. The choice of champions – well tennis ones it would seem. The commuter's standby breakfast. The first taste of solid food for many babies. And the main ingredient in possibly the best cake in the world…
Have you heard of the hummingbird cake? According to some it acquired its name because every bite makes you hum with delight. Originating in the Southern United States in the mid 19th century it has often been voted favourite cake (including amongst my own customers!)
Every week finds me blending eggs, rapeseed oil, pineapple and bananas with fairtrade vanilla, before folding in flour, sugar, cinnamon and chopped walnuts and baking in a moderate oven. The resulting cake is moist, flavoursome and very more-ish, especially if topped with cream cheese frosting!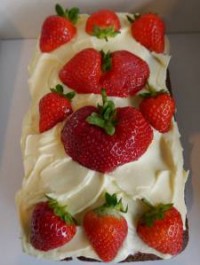 Aside from it's obvious popularity I like to bake and sell this cake because it has a story. Many of my cakes do, but the hummingbird tells tales of Ndali vanilla from Uganda, of cinnamon from Sri Lanka, of walnuts from Pakistan and bananas from the Windward Islands.
All of these ingredients, if they could speak, would tell you of the communities they left behind. Where lives have been changed thanks to Fairtrade cooperatives, and the premiums that have enabled children to go to school; where families now have access to healthcare, and workers live in security without the fear of theft and corruption.
But it's the bananas' story that I want to share this Fairtrade Fortnight. Why?
If you are a tennis player, a commuter, or the mother of a young baby, or if you simply enjoy this convenient snack food, then you may have noticed that in the last ten years the price of supermarket bananas has almost halved. Meanwhile the cost of producing them has doubled. Fair? No way! Many of the farmers who grow them are now trapped in a cycle of poverty.
It's time to change this. To transform the banana industry and make bananas fair, so that every banana farmer has a decent standard of living and safe conditions.
I refuse to buy bananas that aren't Fairtrade. This can be inconvenient, as I don't want to disappoint my customers. The conversations I have with staff in supermarkets can feel awkward – especially if others are listening. But what's a little inconvenience or awkwardness compared to not being able to feed your children or access decent education and healthcare like many banana workers?  This is my way of beginning to change the world, one hummingbird cake at a time."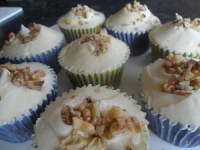 You can follow Linda on twitter HERE and if you'd like to try the hummingbird cake for yourself then click on the photo for a version, from Linda, that makes great cupcakes…
Sign up to our email newsletter to keep up to date with new products and our news!