From The Warm Heart of Africa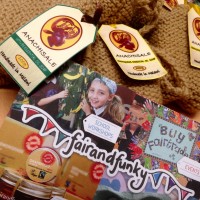 fairandfunky are delighted to be one of the first official UK stockists of Tickbird Soap – direct from producers in Malawi; and when we received our first order we wondered what the response would be. We didn't have to wait long thanks to the instant feedback from twitter:
"Just tried our first bar of the Lemongrass & very happy customers! Beautifully-scented hand-made Fairtrade soap from the warm heart of Africa" @denz_fenandes
So, we asked Denz for a little customer review:
"There is so much to love about hand made Tickbird soap from Malawi. My wife and I have had a soft spot for all things Malawian since we travelled there in the summer of 2012.
The country is often referred to as the 'warm heart of Africa' and we could see why as we were welcomed with open arms by every village we visited. When we saw that fairandfunky were advertising hand made soap from a social enterprise in Lilongwe we jumped at the opportunity.
The back-story behind the production of the soap is worth exploring; essentially, the Tickbird Cooperative helps some of the poorest women in the world to become more independent, earn their own income and subsequently have greater empowerment.

And the soap itself? Divine! We've only tried the lemongrass so far but that is really special: a nice lather, and lovely aroma.
It even comes in a lovely knitted pouch (which has already been re-assigned to store other stuff at home). We shall certainly be trying some of the other varieties of Tickbird soap … eventually! We already have four bars from fairandfunky to get through!"
Don't just believe Denz – find out for yourself! Order from the fairandfunky online shop NOW and bring the warm heart of Africa into your home.
Sign up to our email newsletter to keep up to date with new products and our news!