Summer SCRAPtastic!
Over 200 families have enjoyed some crafty recycling together at fairandfunky SCRAPtastic workshops this Summer!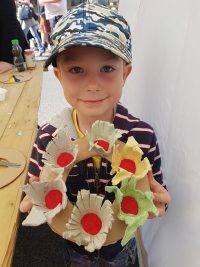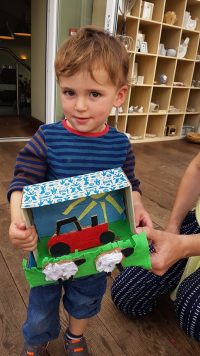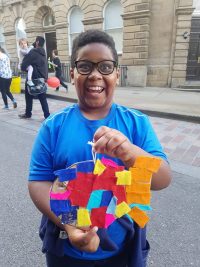 We only ever use recycled materials in SCRAPtastic workshops – encouraging participants not to throw things away……but MAKE SOMETHING! Together we've made egg box wreaths, fish food mobiles, photo frames, bug hotels, masks, mobiles, planters, pen pot pals and shoe box gardens. Recycling and re-using household rubbish into works of art!
And this week we received this lovely review: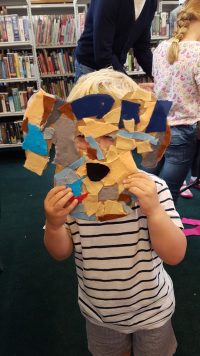 "Many thanks for a wonderful session today at Honley Library. My son and I had a brilliant time. This event made my story time looks boring in comparison to the energy and enthusiasm these two ladies put in! Fantastic for engaging children with books and reading. I love how reading, art and drama are all incorporated. Ethical/environmental theme subtly brought in to children's learning without it feeling forced. Well worth attending any of fairandfunky's events! I would highly recommend. "
TOMORROW (Friday 25th August) is your LAST CHANCE to join a Summer SCRAPtastic. We'll be at Totties Garden Centre between 9:30 and 11am creating a brilliant catching game from a plastic bottle!
Keep an eye on our events page for more SCRAPtastic workshops and watch out for our very exciting SCRAPtastic book launch in November!
Sign up to our email newsletter to keep up to date with new products and our news!