Paper Jewellery Craft Kit for Schools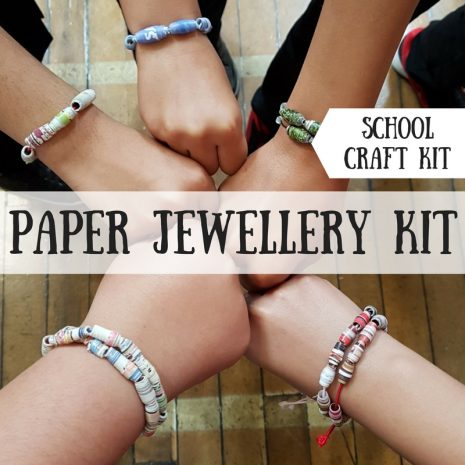 Paper jewellery is really simple to make and looks beautiful. A great project for school or eco-council to promote recycling and generate products to sell at school fairs.
This kit contains the following materials to create 15 paper bead bracelets:
Divine Chocolate paper
Magazines
Elastic thread
Choose from the options below to buy the kit with a SCRAPtastic Book for £47.50 or just the kit for £37.50

Updating...
Our latest tweets

Tweets by @fair_funky
Sign up to our email newsletter to keep up to date with new products and our news!