Fairtrade Superhero Mask Craft Kit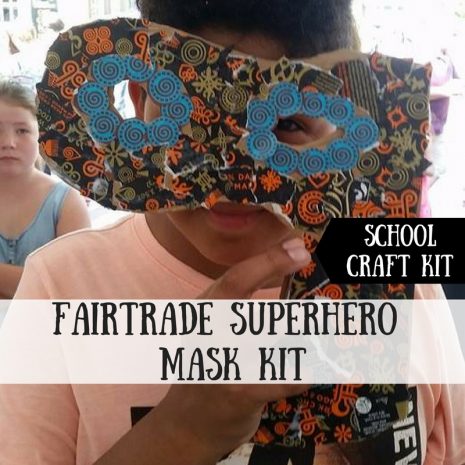 Time to celebrate Fairtrade with the 'Fairtrade Superhero' Mask Craft Kit! Using recycled Fairtrade packaging you can create a team of Fairtrade Superheros to go out and take little steps to change the world. The perfect activity for Fairtrade Fortnight!
The 'Fairtrade Superhero' school kit contains the following materials to create 15 masks:
cardboard templates
Divine Chocolate Packaging
Choose from the options below to buy the kit with a SCRAPtastic Book for £47.50 or just the kit for £37.50

Updating...
Our latest tweets

Tweets by @fair_funky
Sign up to our email newsletter to keep up to date with new products and our news!