Fairtrade Rugby Ball – mini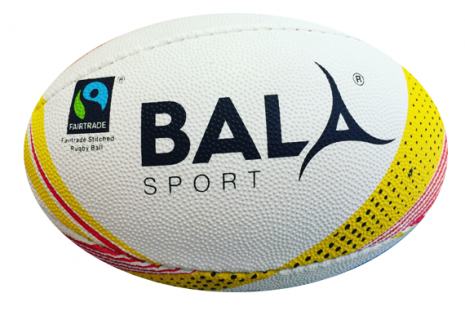 This mini rugby ball is a great little ball for all. It could be a great stress-buster at work!!
These hand-stitched rugby balls are made exactly like their bigger sisters and brothers with a latex bladder and good grip on the rubber outer.
It's a top quality hand-stitched mini rugby ball with Fairtrade credentials. Made in India from a mix of superior grade natural and synthetic rubber backed by 4 layers of the finest quality PC fabric. And stitched with nylon thread. All materials are sourced from India.
Available in size 1 only.
Read the Bala Sports guest blog to find out who made your rugby ball!

Updating...
Our latest tweets

Tweets by @fair_funky
Sign up to our email newsletter to keep up to date with new products and our news!