Fairly Traded Kilombero Rice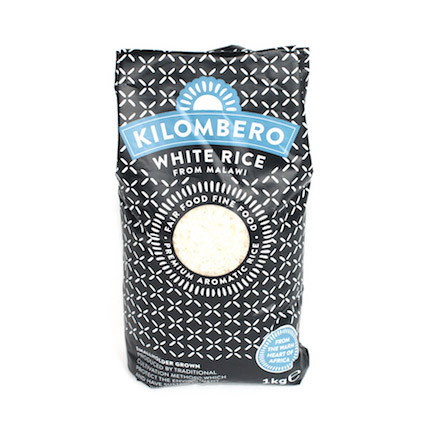 TO BUY A BAG OF RICE AND DONATE IT TO THE WELCOME CENTRE HUDDERSFIELD PLEASE SELECT THE 'DONATION TO THE WELCOME CENTRE' OPTION IN SHIPPING AT THE CHECKOUT.
This fairly traded Kilombero rice is a highly versatile rice, suitable for risottos, rice puddings, rice salads or to accompany any meal. YOU can change the world, simply by purchasing a bag of rice.
Rice is available in 1kg bags only.
Did you know that a rice farmer from Malawi needs to sell 90kg of rice to be able to afford to send their child to secondary school for a year?
Inspired by Just Trading Scotland, fairandfunky embark upon the "Harvest 90kg Rice Challenge" for the 4th year running! The overall aim of the challenge is to sell 90kg of rice, with the hope to achieve this goal many times over to change the world for farmers and their families.
In total we have sold 910kg of rice in the last 4 years – changing the world for farmers and their families. This year we'd like to sell even more – can you help by taking part in our alternative harvest? We have teamed up with The Welcome Centre in Huddersfield and challenge you to take part in the RICE BUCKET CHALLENGE and donate your bag of rice to the Welcome Centre in Huddersfield. Just enter code 90RICE at checkout and we will do the rest!

Updating...
Our latest tweets

Tweets by @fair_funky
Sign up to our email newsletter to keep up to date with new products and our news!