Recycled Paper Decoration – Heart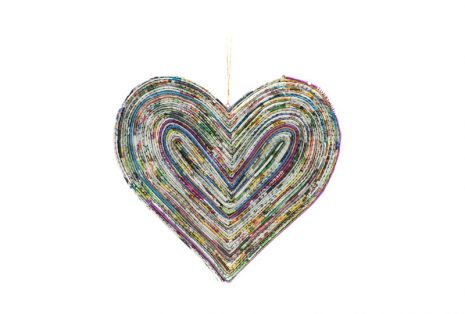 Hand made in Vietnam, this paper decoration is crafted from recycled magazines. These products are made as part of a fair trade organisation, which provides skilled and well paid employment to 70 people of whom 54 are home workers. Home working allows the artisans to look after their families while also providing income.
Not only can you brighten your home with a beautiful piece of eco-friendly decoration, but you are changing the world for these artisans in Vietnam when you shop with fairandfunky.

Updating...
Our latest tweets

Tweets by @fair_funky
Sign up to our email newsletter to keep up to date with new products and our news!