Eco Cork Coasters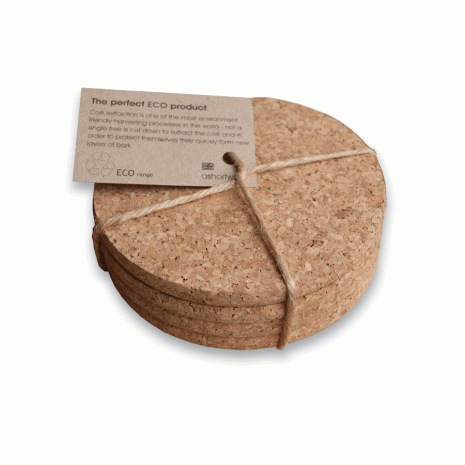 Classic, functional, natural material. Cork is effectively bark, peeled from trees every 8 years. Once harvested, the hardy tree will grow a replacement layer, which can then be harvested in another 9 years time. Cork is a truly sustainable product and often overlooked in the design world. Cork acts as a great insulator, making it ideal for placemats and tableware.
These Eco Cork Coasters are made from FSC Harvested cork. If you like these coasters, why not get the Eco Cork Placemats to match.
11cm diam
Approx 100g

Updating...
Our latest tweets

Tweets by @fair_funky
Sign up to our email newsletter to keep up to date with new products and our news!