Seedball – Bee Mix Tin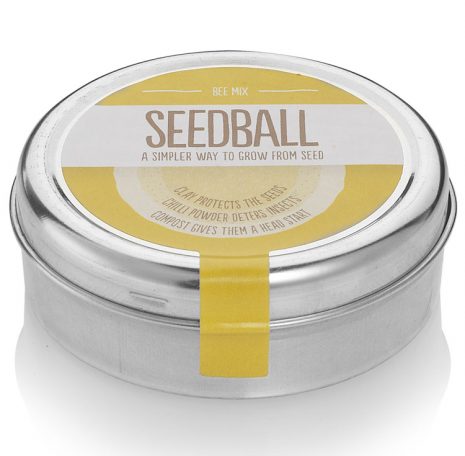 A careful selection of native wildflower seeds that bees will just love! This mix uses only species recommended by the Bumblebee Conservation Trust, and includes both early and late summer flowering plants. The clay ball (plus added chili) naturally protects seed from predators, such as ants, birds and slugs, and is so easy to use - no need to 'plant', just scatter on top of soil or compost.
Each tin contains 20 seed balls.
Each seed ball contains approximately 100 bee mix seeds.
For best results, scatter in the spring or autumn.
Flowering seeds include: Foxglove, Viper's-bugloss, Birdsfoot Trefoil, Wild Marjoram, Red Clover.
People who bought this item also bought

Updating...
Our latest tweets

Tweets by @fair_funky
Sign up to our email newsletter to keep up to date with new products and our news!