Divine Milk Chocolate with Toffee and Sea Salt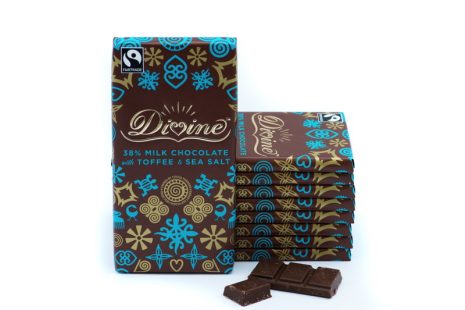 A brand new recipe of 38% Milk Chocolate with a dash of sea salt, perfectly balancing the sweet crunch of toffee. Suitable for vegetarians and carries the Fairtrade mark.
People who bought this item also bought

Updating...
Our latest tweets

Tweets by @fair_funky
Sign up to our email newsletter to keep up to date with new products and our news!