Chalk Board Wall Clock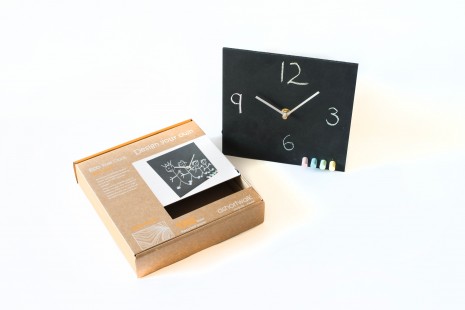 The Chalk Board Wall Clock is the perfect accessory to engage your child with telling the time.
The clock has been designed to enable children to draw on the clock face with provided, multi-coloured chalk, thereby getting them interested in the clock itself. It's a sneaky and perfect way of getting young ones interested in telling the time.
Made from 180 sheets of recycled paper packaging, the material has a very solid, robust, slate-like look and feel.
Comes with 4 multicoloured chalks.
20cm x 20cm

Updating...
Our latest tweets

Tweets by @fair_funky
Sign up to our email newsletter to keep up to date with new products and our news!