Fairtrade Meets Climate Week – Fairtrade Fortnight Blog
We asked "How do you Go Further for Fairtrade and Change The World?" and this being the start of  Climate Week 2013 we invited Sophia, the Campaign Coordinator at Climate Week for their story. Because it it together that we will change the world.
Across the UK community groups, schools, councils, businesses, hospitals and many more are showcasing positive and practical solutions to climate change! Climate Week is now in its third year and sees half a million people take part in over 3,000 events nationwide.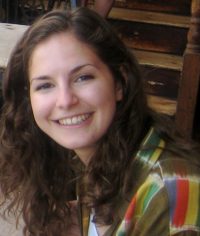 I am committed to building a green and fair future for people around the world and for all future generations. Last year, I attended the UN Climate Talks in Doha, Qatar, as a member of the UK Youth Climate Coalition. I was one of seven UK youth delegates who fundraised, trained and travelled 4,000 miles to represent the voices of young people in the UK and join with other empowered and determined international youth. On another level, I have given up eating meat for the duration of Lent in an attempt to reduce my carbon footprint! I am making a concerted effort to eat local, fairtrade and sustainably sourced produce wherever possible, and practice what I preach!
For me, one of the highlights of working at Climate Week has been the opportunity to talk to people across the country who are also passionate about the environment and are taking positive steps to combat climate change in their communities. We share all this information as widely as possible – check out the online map
which includes every Climate Week activity, our Twitter and Facebook accounts and our selection of featured events.
The Climate Week Awards have also unearthed some amazing projects which deserve recognition. A favourite of mine is Old Earth Primary School in West Yorkshire, shortlisted in the Best Educational Initiative. It has solar panels, thermal panels, a wind turbine, a recycled plastic bottle greenhouse and LED lighting throughout the school buildings. Ten organic allotments, nurtured by the students, provide fruit and vegetables for school meals.  The newest addition, the 'Learning Lab', is a refurbished double-decker bus, kitted out with old furniture, powered by solar energy and home to a science laboratory and library! Old Earth is inspiring a new generation to care for our planet, as well as other countless other schools, community groups and individuals. Take a look at the other organisations shortlisted for this year's Climate Week Awards and be inspired too!
Climate Week shows what can be achieved, shares ideas and encourages thousands more to act during the rest of the year. If you want to do your bit to protect our planet and create a secure future:
Check out our online map to see what is going on in your neighbourhood this year and see if you can join in.
Cook a low-carbon meal for some friends or walk or cycle a journey that you would usually drive.
Add your name to the Climate Week Declaration, calling on the government to take more action on climate change.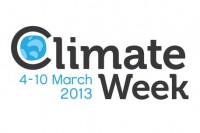 Get in touch with @SophiaMcNab or @Climate_Week to find out more!
Sign up to our email newsletter to keep up to date with new products and our news!