Fairtrade Workshops
fairandfunky Fairtrade workshops for the classroom.
fairandfunky have developed a range of creative workshops for schools that can be used to introduce Fairtrade to KS1 or develop knowledge and understanding with KS2. All workshops last for 90 minutes and cost £150.
Time for Tea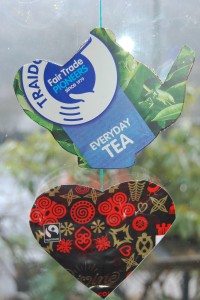 A focus on Fairtrade Tea: from plantation to pot.
Students discover the journey of tea and life as a tea plantation worker in India through games, role play and debate.
Each participant makes a 'Time for Tea' mobile from recycled Fairtrade packaging.
Suitable for both KS1 and KS2
What's in Your Wallet?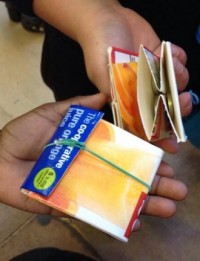 A focus on Fairtrade sugar: from cane to candy.Students discover the journey of sugar and life as a sugar farmer in Malawi.
Each participant makes a wallet from recycled juice cartons and empowered to think about the power of their pocket money as they buy their sweets!
Suitable for KS2
Flying the Fairtrade Flag!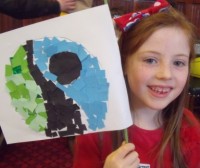 This is the perfect fairandfunky workshop to introduce students to Fairtrade, with a focus on Fairtrade cocoa. Participants discover the meaning behind the Fairtrade flag and the difference Fairtrade makes to farming communities in Ghana. Following role play, games and video presentations, each student makes a Fairtrade Flag to fly the Fairtrade message around school.
Suitable for KS1 and KS2
Coffee Break!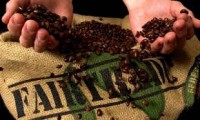 A focus on Fairtrade coffee: from coffee bean to coffee cup. Students discover the journey of coffee and life as a coffee farmer in South America through games, role play and debate. The workshop ends with each participant getting creative with a recycled coffee sack!
Suitable for KS1 and KS2
Each fairandfunky workshop uses practical role play to empower participants to think about their sense of place in the world. A range of activities maintain a engaging pace throughout the workshop, with debate, video presentations, practical tasks and creativity; with all participants making individual artwork from recycled Fairtrade materials.
Each fairandfunky workshop provides extensive links across the curriculum, connecting PHSCE with Literacy, Numeracy, Geography and Art and Design. Each workshop can be adapted to meet the individual requirements of your school. Please do get in touch to discuss your ideas!
The full range of fairandfunky workshops can be found here: http://www.fairandfunky.com/school-and-community-workshops/
Our latest tweets

Tweets by @fair_funky
Sign up to our email newsletter to keep up to date with new products and our news!