Fairtrade Fortnight: Read all about it! Around the world with paper!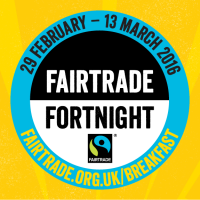 During Fairtrade Fortnight fairandfunky host TWO Fairtrade Conferences for Schools on the theme 'Around The World'. Inspiring over 200 children to think about where products come from and who made them; empowering them to change the world.  
Delighted to welcome Nina, one of our Conference workshop providers Fair Grounds to the guest blog to take you 'Around The World' with paper!
"I used to think that newspapers are only useful on the day they are bought and read. The nature of news is fast and now with almost immediate global news access via the Internet, often newspapers are out of date before the day is over! After reading one I'll put it in the paper recycling bin and not think any more of it, why would anyone do any different?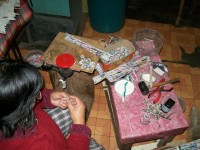 I have been involved in Fair Trade, and Fairtrade Fortnight for a long time. Running Fair Grounds, a fair trade social enterprise for almost 10 years, I've been privileged to come into contact with many wonderful people around the world. Through conversations it's clear they don't have an easy life, having to overcome barriers such as poverty stemming from capitalism/globalisation, lack of access to education and natural disasters. They overcome these with resilience, creativity and skill, producing beautiful and useful things which can be bought and loved by the people who purchase them in the UK and elsewhere.  Often these crafts are produced from materials we might dismiss as rubbish but which the artisans have the vision to see as something which could be recycled and given value once again.
In 2007 I was introduced to the Women's Multipurpose Co-operative in Baguio City, The Philippines. Instead of throwing away old newspapers as you and I might do, they are gathered up by members of the co-operative who then skilfully transform the paper into brand new tablemats, coasters, jewellery, decorations and photo frames.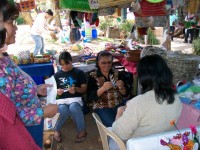 Since forming on a small scale 20 years ago, the co-operative provides well paid jobs for over 200 people, in a region where many people are exploited through work and women in particular can struggle to find employment. The women who founded the co-op believe that as a group they are stronger in voicing their concerns to the government and have gained assistance not only financially but also in promoting, selling and transporting their products. Members can choose to work alongside their colleagues in the workshop or from home, which can be useful particularly if they have children to look after. The working conditions are clean and safe, the pay is fair and the members all get a say in how the business is run.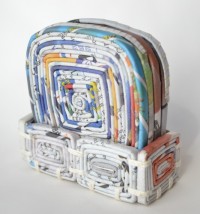 Since sales of the products have grown both locally and internationally and the co-op is a successful business supplying fair trade shops around the world including Fair Grounds in the UK, the decision was made to invite men to work as co-op members alongside the women. Two of Fair Grounds directors travelled to Baguio City in 2011 to meet members of the co-op, learn more about their work, the processes and the impact for the artisans, families and wider community. Job creation has led to income generation, resulting in children able to have school and college education, as well as providing food and paying for healthcare.
As you read a newspaper this Fairtrade Fortnight (and beyond!) you'll think about people around the world who use all the resources they have, sometimes found in surprising places, to build better lives for themselves and their families and that through Fair Trade another world is possible!"
Sign up to our email newsletter to keep up to date with new products and our news!