Fairtrade Birthday Drinks with Suma Wholefoods
Here at fairandfunky we're very proud to be partners with a number of Fairtrade organisations. We've worked with Suma Wholefoods over a number of years, and are delighted to welcome them as a fairandfunky Conference Champions this year and to the blog!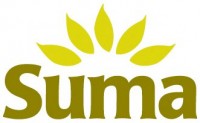 "As it's our 40th year of being in business, Suma members were keen to get involved in some special activities to mark the occasion. One of the most popular ideas was to build on our already strong partnerships with our co-operative producers overseas.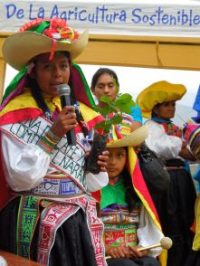 We have a long standing relationship with our good friends at Bewley's who produce our coffee, and so we went for chat over a brew. After several delicious cups and a tour of their state-of-the-art roasting operation, discussed the options. After careful consideration we decided to invest some funds into the Feminino Foundation in Peru.
We wanted to do something that supported the production of our delicious coffee, and help- producers become more sustainable. So we've pledged £3,000 to build three tank tubs, three cement drying patios and three solar dryers for Peruvian growers. We hope this money will go a long way, with the goal of improving the lives and income of the women and children in this coffee community.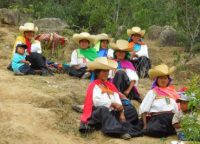 The coffee-growing women currently use wood wet mills, and a drying blanket on the ground for processing their coffee crops. By implementing a new cement wet mill and drying patio, the women will be able to discontinue the use of wood wet mills which are obsolete. It will also get the women off the ground and implement a more efficient method for coffee drying.
Benefits
The coffee quality will be improved, ensuring the placement of
their product in specialty markets.
Women using the new wet mill and drying patio will see a more
efficient use of their time during the workday.
Coffee growers will no longer feel their coffee is at risk
due to the temperamental environment.
It's been lovely to work with Bewley's and we thank them for their help in building this partnership.  If only they'd let us into their secret of how to make such a delicious cup!"
Sign up to our email newsletter to keep up to date with new products and our news!