fairandfunky pop-up shop
The fairandfunky online shop is ALWAYS OPEN! Click on any of the categories to start your shopping TODAY!
Alternatively, you can find the fairandfunky pop-up shop at the following dates and places:
Yummy Fest at Yummy Yorkshire! 15th and 16th July 2017 from 9:30am
Join us and many others at this brilliant event! For full details please take a look here: http://www.yummyyorkshire.co.uk/tractor-fest/
Marsh Fest! – Saturday 22nd July – Huddersfield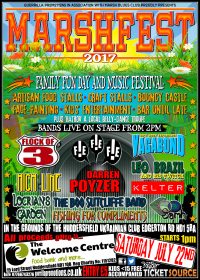 This family friendly fun day and music event is held within the stunning grounds of the Ukraine Club, Huddersfield and brings together a plethora of local music and performing art talents to perform, with all proceeds donated to the Welcome Centre, Huddersfield who provide a range of supportive services including a food bank, bedding, clothing and advice to individuals and families in the area suffering with poverty and in financial crisis. Every single penny counts and is put to great use, to assist people in getting back on their feet.
Marshfest 2017 promises to be a fantastic day of fun, laughter and enjoyment for all ages. Tickets are £5 for 15's and over: https://www.ticketsource.co.uk/date/334798
Holmfirth Methodist Church coffee morning – Thursday 27th July.
Join fairandfunky's regular pop-up shop at this lovely coffee morning from 10am – 12noon.
A Traidcraft stall of goodies is also open!
Our latest tweets

Tweets by @fair_funky
Sign up to our email newsletter to keep up to date with new products and our news!