fairandfunky get set to 'Go Bananas!' in Houses of Parliament!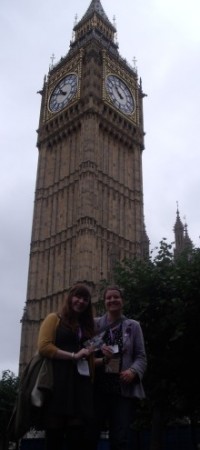 On Wednesday 26th February, we are heading to the Houses of Parliament to celebrate Fairtrade Fortnight with West Yorkshire school children from Meltham CofE School, Upperthong School and Horbury Bridge Academy. We are going to Go Bananas!
The workshops have been arranged with Jason McCartney MP and he was keen for a school from his constituency to take part. A Yorkshire business, working with a Yorkshire MP, running workshops for Yorkshire Schools in the Houses of Parliament; putting Fairtrade on the agenda for all Members of Parliament.
"I'm delighted that our very own fairandfunky will get the opportunity to run their workshops in the Houses of Parliament," said Jason McCartney MP, "I've been an active supporter of Helen and Sophie for several years now and this is yet another positive step and a fantastic platform to educate people about the importance of recycling, the environment and Fairtrade."
The workshops will focus on Fairtrade; joining the "Stick with Foncho" campaign from The Fairtrade Foundation.  And, very excitingly Columbian banana farmer Albeiro Alfonso 'Foncho' Cantillo Ruiz, the face of the campaign, will be at the workshop, to meet participants, share his story, and encourage people to sign the "Make bananas fair" pledge.
In the fairandfunky workshop students will learn about Fairtrade; will participate in a creative workshop to make a banana tree; and will have the opportunity to meet with MP's from all political parties. The schools will also have the chance to take part in a guided tour of The Houses of Parliament.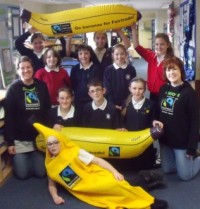 Carolyn Littlewood, headteacher at Upperthong School, explained why they were going: "We're joining fairandfunky in London as we believe in their philosophy of 'encouraging people to take little steps to change the world'. Where better place to start than with our children? If they take small steps today and understand how those small steps can make a big difference then we are really preparing them for their adult life as citizens of the 21st century."
Mrs Littlewood added; "By participating in the workshop the children will understand the importance of buying Fairtrade Bananas and promoting that with their parents will be their next 'small step.'"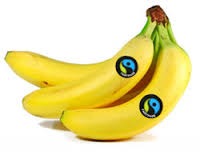 The UK eats over five billion bananas a year; 80% of which are bought from major supermarkets that are continually battling with each other in a very competitive price war. The consequence of this is that bananas are now sold below the cost of production – putting immense pressure on the livelihoods of farmers and workers around the world.
Without Fairtrade, banana farmers are often forced to work in dangerous and difficult conditions, using life threatening pesticides without adequate protection and education about the health risks. Banana farmers may work long hours, on short term contracts with unpaid overtime. Banana farmers cannot guarantee a fair wage which covers their basic cost of production.
Together we need to convince the government to take action to help end unfair pricing by supermarkets. Together we need to buy Fairtrade bananas to show supermarkets that as consumers, we care about the people who work growing our favourite fruit. Together, we need to change the world.
Sign up to our email newsletter to keep up to date with new products and our news!