Conference Champions Fairtrade and Food Sustainablity
We're celebrating One World Week 2015 with The fairandfunky Conference for Schools: Food for Thought. We're delighted to welcome 'Conference Champion' Suma Wholefoods to the guest blog to share why they champion Fairtrade and Food Sustainability: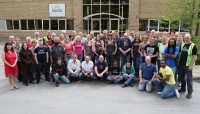 "As the UK's largest independent wholesaler of vegetarian, organic and ethical food, Suma has been a supporter of Fairtrade from the very start; as soon as Fairtrade certified products were available we were stocking them and selling them to shops around the country.  And it's not just because Fairtrade products guarantee a fair price for producers and are amazingly tasty, but also because  we're  a cooperative – like the many Fairtrade producers all over the world.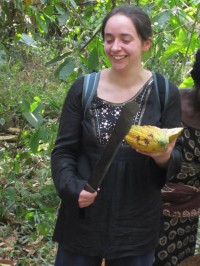 Being part of a cooperative is a wonderful thing, it means working with lots of other people to create something bigger than yourself, and helping that thing grow and develop. I was very lucky a few years ago to be taken to Ghana by the wonderful people at Divine chocolate to meet the cocoa farmers who are part of the Kuapa Kokoo cooperative.  Not only did I get to see how cocoa is grown and get to try out my skills with a machete, but I got to learn a lot about what being part of a cooperative meant to the members of Kuapa Kokoo.
This visit made me realise that amazing chocolate and fair prices are only a small part of what it means to be a Fairtrade farmer.  The real benefit comes from working with others and being a part of something bigger, from making your own decisions, deciding how to spend the money you make together and from helping each other.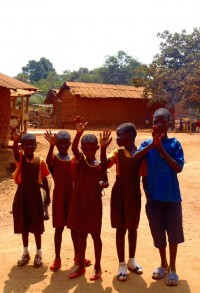 It also means that the farmers have opportunities that they wouldn't otherwise, such as representing their village at local meetings, or being responsible for paying the other farmers in their village.  I met a young girl in her twenties whose dream was to be President of Kuapa Kokoo (and she was well on her way to getting there too!) – something that is only possible as part of the cooperative.
As we believe in Fairtrade at Suma we're keen to help spread the word and we think that fairandfunky are doing a great job of getting the message out – and they're on our doorstep too!  So we're proud to call ourselves Conference Champions.  If you'd like any more information about Suma, please have a nosy on our website www.suma.coop."
Huge thanks to Jenny Carlyle from Suma Wholefoods for the blog.
Sign up to our email newsletter to keep up to date with new products and our news!