Be an Agent for Change: Make Your Coffee Count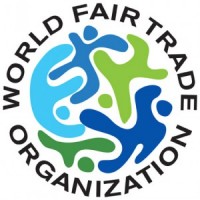 World Fairtrade Day invites you to be an 'agent for change' – something that we are happy to embrace every day!
This year we celebrate World Fairtrade Day with a Fairtrade Conference for Schools in Calderdale at Halifax Minster. The conference will inspire and engage children in Fairtrade themed workshops, empowering them to take their own little steps to change the world with Fairtrade…..to become an agent for change.
We're delighted to welcome Conference Partners Suma Wholefoods to the guest blog, to celebrate their involvement in the Fairtrade movement and how they too act as agents for change:
"Fairtrade is an organised social movement whose goal is to help producers in developing countries achieve better trading conditions and promote sustainability.
Members of the movement advocate paying higher prices to growers and exporters, as well as aiming to establish higher social and environmental standards. The movement focuses in particular on exports from developing countries to developed countries, most notably coffee, cocoa, sugar, tea, bananas, and chocolate.
This is something Suma has been behind from the very beginning, and why we fully support fairandfunky in its quest to educate the young of Calderdale. We stock hundreds of products which are fairly traded, including many Suma Brand lines. Click here to see a list which shows all these products together in one place!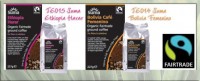 I am a real fan of coffee, so working at Suma, I get to sample lots of what is on offer. All of the Suma coffees are Fairtrade. Here are my two favourites. 'Café Femenino' is a ground coffee is grown by a cooperative of women producers in Bolivia. They teamed up with other female growers across South America in an alliance that allows them to actively achieve empowerment, build social and support networks and earn a decent income through the production of their coffee.
Members of this project have initiated the creation of The Café Femenino Foundation, which provides direct grants to programmes and projects for women and their families in coffee growing communities. In addition, a donation for each pound of coffee sold is also made to a women's crisis organisation in the UK. If you need any more reason to buy, we can tell you that these women sure know how to make a good cup of coffee!
Another gem in our range comes from a cooperative farmer's union in Ethiopia, where the altitude, climate, soil and terrain of the eastern highland plateaus create ideal growing conditions for great tasting coffee.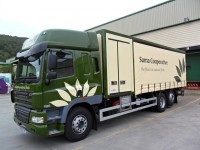 The Oromia Coffee Farmer's Cooperative Union, who are well renowned for producing outstanding coffee, process the beans the traditional way by sun-drying them in their shells. This gives a completely different flavour proposition to other Ethiopian varieties such as Yirgacheffe. The drying process encourages delicious wine and blueberry aromas, resulting in a superb coffee with a full-bodied yet smooth taste. A great choice for the coffee connoisseur!
I hope everyone enjoys this years' fairandfunky event at the Halifax Minster  and learns how important Fairtrade is to the world we live in."
Sign up to our email newsletter to keep up to date with new products and our news!