Around The World with Fairtrade and social media!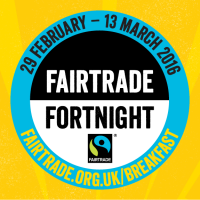 During Fairtrade Fortnight fairandfunky host TWO Fairtrade Conferences for Schools on the theme 'Around The World'. Inspiring over 200 children to think about where products come from and who made them; empowering them to change the world.  
Delighted to welcome Conference Partners Social Progress to today's guest blog:
"Hello! We're Janet Bebb and Esther Orridge from Social Progress Ltd. We are a Social Media Consultancy based in the heart of lovely Honley. We're passionate about supporting Fairtrade and often use our social media to spread the word about how #FairtradeMatters!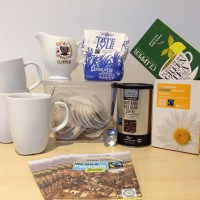 Here at Social Progress we show our support of Fairtrade by providing Fairtrade tea, coffee and sugar (whenever possible) at all our meetings and events. We are active members of the Holme Valley Fairtrade group and we were Conference Partners at the previous fairandfunky Fairtrade Conference for Schools back in March 2015! We're very excited to be sponsoring the next fairandfunky Conference for Schools again in 2016!
The Fairtrade Conferences for Schools are a fantastic opportunity to help educate school children and teachers about Fairtrade and the importance of making a conscious decision to support it. By teaching the children at a young age they will, hopefully, grow up more conscious of the effects of Fairtrade and it will become part of their natural lifestyle – not having to adapt to being more conscious of supporting Fairtrade.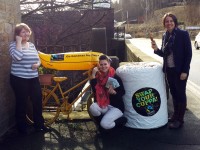 As well as being involved with the fairandfunky Fairtrade Conference for Schools on Friday 4th March, during Fairtrade Fortnight 2016, we're also supporting and/or involved with various activities across Fairtrade Fortnight with the Holme Valley Fairtrade group. These events include:
A trip to Parliament (in London) to promote Fairtrade and the Cotton onto Fairtrade Exhibition
Cotton onto Fairtrade: Bag a Celebrity (Grand Raffle) Event on Thursday 3rd March (7:30pm – 9:30pm)
fairandfunky Conference for Schools on Friday 4th March
Fairtrade Breakfast Event at Holmfirth Market Hall on Saturday 5th March (10am – 4pm)
Fairtrade Fair at The Huddersfield Mission on Saturday 12th March (10am – 4pm)
So, why does Social Progress support Fairtrade? Because #FairtradeMatters!
"We believe that everyone should get a fair price for the work they do right throughout the process. We also believe that even just doing a little can help and better to start with something like tea, coffee & sugar than do nothing. We can & will build on this to source other fairly traded & Fairtrade goods to use at Bridge House as we develop & grow." – Janet Bebb (Social Progress Ltd)
Are you interested in supporting Fairtrade? Do chat to Helen and Sophie at fairandfunky to see how you can show your support – it doesn't have to cost the earth and often Fairtrade can cost the same or less! You just need to take "small steps to change the world".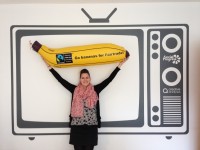 P.s. Yes, the 5ft Inflatable Banana WILL be back outside our office at Honley Bridge, so do keep your eyes peeled for it! (see what we did there?)
Are you on social media? Do get connected and say hello to us (Social Progress) on Facebook, Twitter, LinkedIn, Pinterest & Instagram. We'd love to hear from you! #SoProHigh5!
We're excited to be Conference Partners again and look forward to seeing many more young children learn about the importance of Fairtrade and, hopefully, choose to support Fairtrade as they grow and develop in their individual lives. This is something which can be passed from generation to generation."
Sign up to our email newsletter to keep up to date with new products and our news!