An Alternative Harvest for Schools – Rice Challenge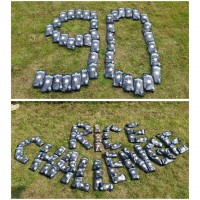 Did you know that a rice farmer from Malawi needs to sell 90kg of rice to be able to afford to send their child to school for a year?
We'd like to invite your school to take part in the fairandfunky 90kg rice challenge – in which your school uses enterprise to sell 90kg of rice to parents, teachers and students!
Selling 90kg is key. In Malawi, secondary school isn't free so many children don't get the opportunity to attend. In fact, only one in three Malawian children attend high school so through this challenge we can send children to school and end poverty through education. Together we can change the world for farmers and their families.
"At Honley High we believe in social responsibility, equality and caring for others. The Rice Challenge provides an ideal opportunity for our students, families and staff to be involved in a project that shares our values and ultimately provides the opportunity of education and empowerment to families in Malawi. It is an honour to be involved in this challenge." Liz Tandy, Assistant Headteacher at Honley High School.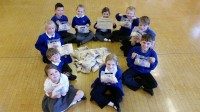 To support the project we will provide a "From Farm to Fork" Assembly for the whole school and a Rice Challenge workshop for one year group. Both sessions will ignite interest and enthusiasm with the students and teachers about "Where does rice come from?" and how, we, as individuals can use our buying power to change the world!
Thanks to our partners at Just Trading Scotland, we will also provide a resource pack full of photos and images of the people behind the product to help share their story, and sell their rice.
The cost to school for taking on the challenge is: £365 This provides your school with 90 bags of rice, resource pack a whole school assembly and a fairandfunky 'Farm to Fork' workshop. We recommend you sell the rice at £3.20 a bag. Please email helen@fairandfunky.com to book your rice challenge 'Alternative Harvest' or for more information.
We are also partnering with The Welcome Centre in Huddersfield so you can raise funds to buy rice for disadvantaged people in our community in an Alternative Harvest.
Please do get in touch if you'd like to find out how your school can take part in the Alternative Harvest Project.
Sign up to our email newsletter to keep up to date with new products and our news!