'Summer COOL' with Aspirational Learning – Workshop Review
For the 5th consecutive year, fairandfunky were thrilled to once again join Aspirational Learning for 'Summer Cool' at Rastrick High School.
During our time at 'Summer Cool', fairandfunky delivered 'Change the World with an Eggbox' and 'Street Paper' workshops to over 40 children transitioning from primary school to Rastrick High School at the start of the Autumn term.
All fairandfunky workshops encourage participants to look at the world around them and empower people of all ages with the knowledge that their actions can have a positive impact on the world around them; both locally and globally.
'Change The World With An Eggbox' focuses on the environment and the students were asked to brainstorm environmental issues that were important to them – on a local and global scale. From pollution to littering, plastic use to endangered animals; a range of issues were listed and discussed. Some sharing their own individual beliefs for particular causes – particularly the amount of single-use plastic we consume!
With this in mind the students were given a challenge: using bags full of recycled materials, they had to create something that would 'Change The World'. Each group chose a particular topic to address and set to work. The results were very impressive! "We hope that our machine will change the world," said Chloe "although it would be better if people picked up their own litter!"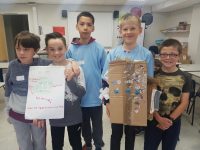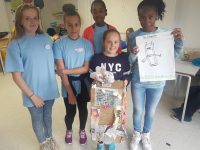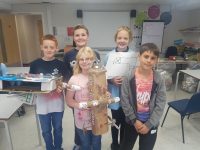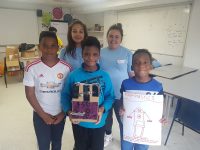 During 'Street Paper' the students took part in the 'Paper Bag Game' to model life as a street child in India. Students worked hard in their groups to produce as many paper bags as possible to sell to the shopkeeper in exchange for payment in rupees. The teams then calculated their weekly earnings, to realise that they had earned barely enough to feed themselves, never mind enough to pay for shelter and other daily essentials! Together, the students debated what is 'fair' and 'unfair', and steps they could take as individuals to change the level of injustice in the world.
"I loved your workshops!" said Michael "I learnt lots of new things about the world I live in, and how I can play my part to make it a better place for everyone."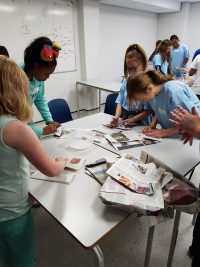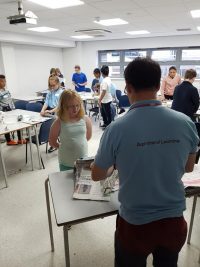 Sign up to our email newsletter to keep up to date with new products and our news!